Our Newfoundlands are all AKC registered and we follow the official AKC standards for this breed.
Our lines are screened through OFA (hips, elbows, hearts, patellar luxation, dentition & thyroid), CERF, Cystinuria, Uric Acid DNA Test(Hyperuricosuria), DM (Degenerative Myelopathy), DNA profiles & DNA Coat Color Testing before breeding.
Click on the photos to see more pictures of each dog.
North Fork's General Patton's Tank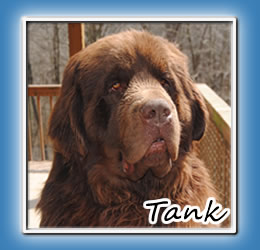 Born: September 15, 2012
OFA
HIPS: Good
ELBOWS: Normal
PennHIP: >90th Percentile 
CA: Normal
PATELLAR: Normal
THYROID: Normal
CYSTINURIA: Clear
DEGENERATIVE MYELOPATHY: Clear
HYPERURICOSURIA: Clear
DNA PROFILE: On File
CERF:
FULL DENTITION
PRODUCES: Landseer, Gray, Black and Brown

North Fork's In the Nick of Time "Nick"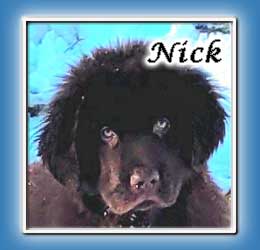 Born: October 25, 2021
OFA Preliminaries
HIPS: Fair
ELBOWS: Normal
CA: Normal
DNA PROFILE: On File
CERF: 
PATELLAR: Normal
 
CYSTINURIA: Clear
DEGENERATIVE MYELOPATHY: 
HYPERURICOSURIA: Clear
FULL DENTENTION

North Fork's GT Beauregard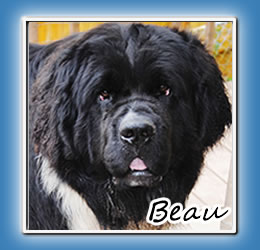 Born: October 12, 2012
OFA 
HIPS: Good
CA: Normal
PATELLAR: Normal
THYROID: Normal
CYSTINURIA:
DEGENERATIVE MYELOPATHY: Clear
HYPERURICOSURIA: Clear
DNA PROFILE: On File
CERF:
COLOR COAT DNA: NS spot SINE +/- (will produce Landseer if female carries gene) DD (does not carry dilution)
FULL DENTITION

North Fork's DDE Normandys IKE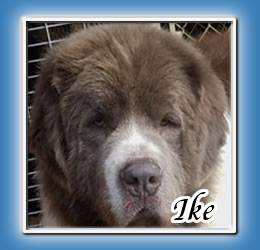 Born: October 13, 2016
OFA
HIPS: Excellent
ELBOWS:
CA:  Normal
CERF: 
PATELLAR: Normal
 
CYSTINURIA: Clear by Parentage
DEGENERATIVE MYELOPATHY: Clear by Parentage
HYPERURICOSURIA: Clear by Parentage
DNA PROFILE: On File
COLOR COAT DNA: Bb (brown carrier) NS (spot SINE +/-)
FULL DENTITION 

North Fork's Badass Tank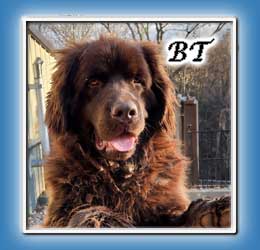 Born: January 2, 2022
OFA PRELIMINARIES:
HIPS:  Good
ELBOWS: Normal
CA: Normal   
CERF: 
PATELLAR:  Normal
 
CYSTINURIA:  Clear
DEGENERATIVE MYELOPATHY:  Clear
HYPERURICOSURIA:  Clear
DNA PROFILE:  On File
COLOR COAT DNA:  
FULL DENTENTION

North Fork's Hymn of Isaiah (Hemi) - Retired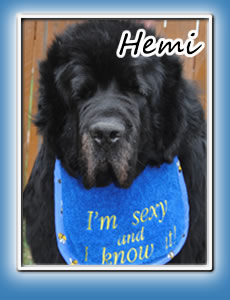 Born: Dec 19, 2004
OFA
HIPS: Good
ELBOWS: Normal
CA: Normal
CYSTINURIA: Clear
DNA PROFILE: On File
CERF: Normal

North Fork's "Axl" - Retired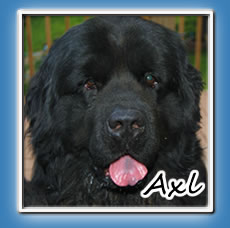 Born: July 27, 2009
OFA
HIPS: Good
CA: Normal
PATELLAR: Normal 
CYSTINURIA: (unaffected / carrier)
DEGENERATIVE MYELOPATHY: Clear
HYPERURICOSURIA: Clear
DNA PROFILE: On File
CERF:
COAT COLOR DNA: BB (does not carry brown) DD (does not carry dilution)

"Nino Moro" - Retired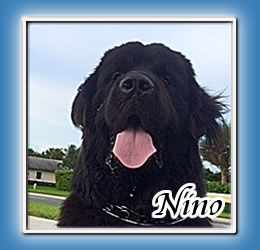 Born: April 24, 2013
OFA
HIPS: Good
CA: Normal
CYSTINURIA: Cleared by Parentage
DNA PROFILE: On File